Creating positive social change through technology
The mission:
To provide technology and expertise to make the world safe, sustainable, and just.
The process:
From the very first contact, we work with an organization to understand their goals and find the pain points in their day to day data processes. From there, we then create a custom information solution that best streamlines each organization's workflow. thedatabank's web-based software is uniquely designed to help each of our clients develop and sustain long-term relationships with their supporters, and with our 18+ years of experience, we help our clients identify best practices for using their system most effectively. By providing a database-driven suite of integrated tools, thedatabank can create an effective relationship management and communications system specific to your organization's needs.
The vision behind the mission:
When thedatabank was founded 20 years ago, they had a groundbreaking idea for a new business: To create positive social change through technology. In 1998 the two founders, Chris Hanson and Mark Paquette, made that dream a reality – creating the first of its kind in both technology and focus. They devoted themselves to developing and delivering innovative database software to help organizations make a difference and created the first cloud-based database software for nonprofits. thedatabank was also the first company to create integrated advocacy software with their online database.
Today, thedatabank is still innovating.
Over our nearly two decade history, there's one thing that we've seen over and over: no two organizations are the same, and a pre-configured software system isn't going to meet all of the needs of staff or organizational goals. In order for a system to be truly effective, it needs to be tailored specifically to an organization's strategic and programmatic goals. We make it our commitment to listen to what you're truly trying to accomplish and build a system that works best for you, not to sell you tools that you might not actually need. Our goal is to be seen as a partner with our clients – not just another vendor. When was the last time you worked with a company that put your needs ahead of their bottom line?
Meet the rest of the Team | Connect with us
Received Best Company To Work For award in 2012, 2013 and 2015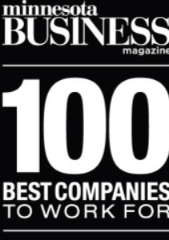 Received B Corporation Best for the World Award in 2012, 2015, 2016, 2017, and 2018